Start Watching Content Today
Sign up for a free LimeSpring account and start watching LimeSpring content today.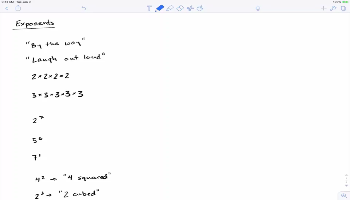 Exponents
This lesson reviews exponents, including exponent basics, multiplying and dividing numbers and variables raised to exponents, raising a power to a power, the negative power, and the zero power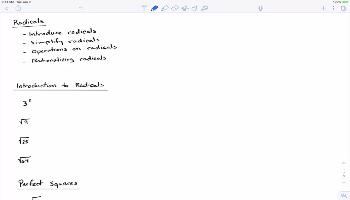 Radicals
This lesson provides a rapid review of radicals, which includes radical basics, perfect squares, higher index radicals, simplifying radicals, performing operations on radicals, rationalizing radicals, and understanding even and odd indexes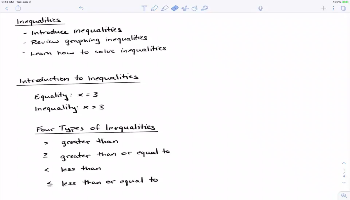 Inequalities
This lesson introduces inequalities and then discusses graphing and solving inequalities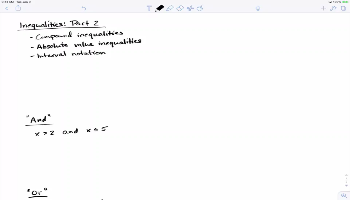 Inequalities: Part 2
This lesson dives deeper into inequalities including discussing compound inequalities, absolute value inequalities, and interval notation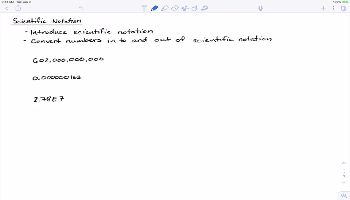 Scientific Notation
This lesson introduces scientific notation and then discusses how to convert numbers into and out of scientific notation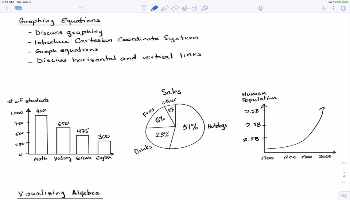 Graphing Equations
This lesson introduces graphing and the Cartesian Coordinate System, and then delves into graphing linear equations, including vertical and horizontal lines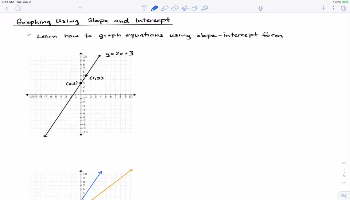 Graphing Equations Using Slope & Intercept
This lesson introduces the slope-intercept form of a line and then describes how to graph equations using slope and intercept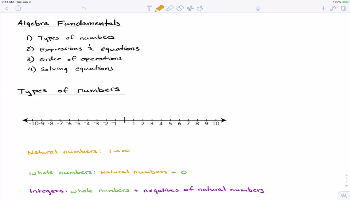 Algebra Fundamentals
This lesson provides a review of fundamental concepts of algebra including types of numbers, simplifying expressions using the Order of Operations, and solving equations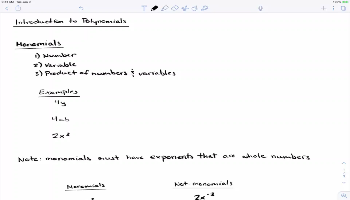 Introduction to Polynomials
This lesson introduces polynomials and discusses monomials, binomials and trinomials. After that, the lesson talks about the degree of a polynomial and describes general convention for ordering the terms in a polynomial.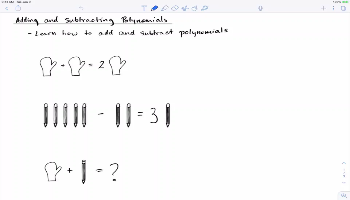 Adding & Subtracting Polynomials
This lesson reviews adding and subtracting polynomials.